I was blessed to have 2 days to visit those wonderful waterfalls which are literally in between 3 countries – Brazil, Argentina and Paraguay. I took a flight (reasonably priced) from Sao Paolo (Brazil) to Foz Du Iguazu, Brazilian side. I had 2 nights in the hotel in the downtown of the little town with the major avenue called Brazilia Avenue and its quite safe to walk along and its pretty. Remember Brazil is in the Southern Hemisphere so when we in North america have summer they have winter!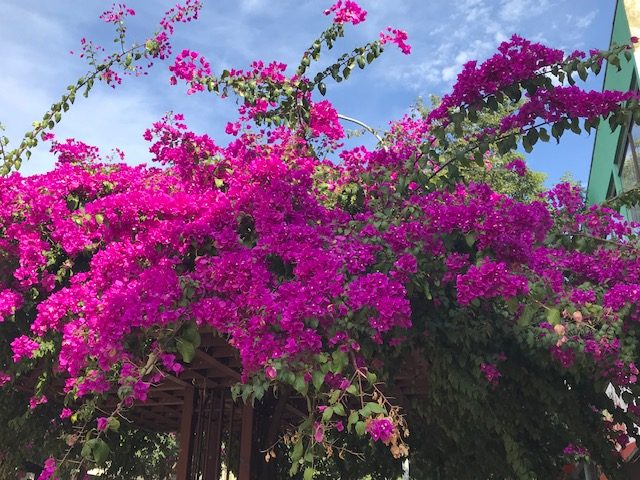 Next morning I took a trip to Argentina to see the falls better. Remember, falls are on the Brazilian side so when you want to see them, it is better seen from Argentina. Also, I've learned that in order to experience the best and only way – you can also take a tour UNDER the waterfalls and I booked it too! I use Getyourtravelguide company which works around the world to book one day tours so this time they did not disappoint – the Mercedes 15 passengers van was waiting for me at the hotel door in the morning. The passengers were from all over the world – from Korea, China, USA (California), France and New Zealand. The guide spoke perfect English and he also arranged for Argentinian visa and we did not even have to leave the van after crossing the border.
To me Argentina felts poorer than Brazil and also a bit more militarized, and I was glad I was inside the minivan with people around me. The guide got our tickets and we entered the park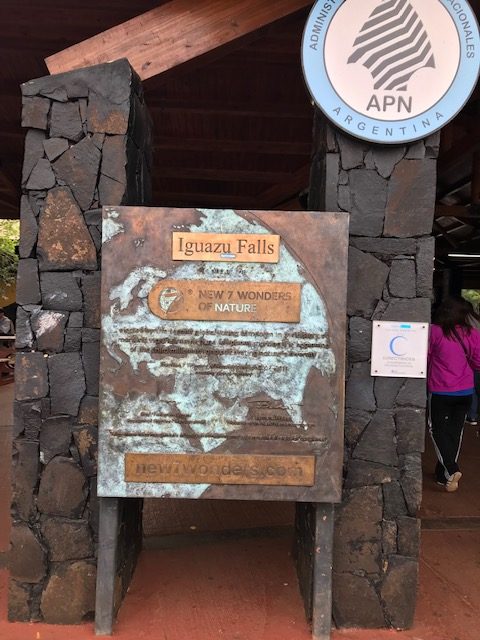 The falls are in the jungle and you have nice maintained walks/bridges and a small train which takes you along the waterfalls. Its nothing like commercialized Niagara falls -its wild, with wild animals and birds. It amazing, breathtaking, loud and quiet, see for yourself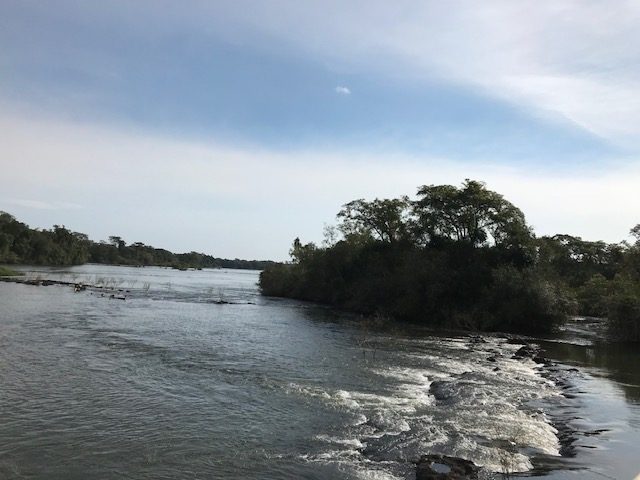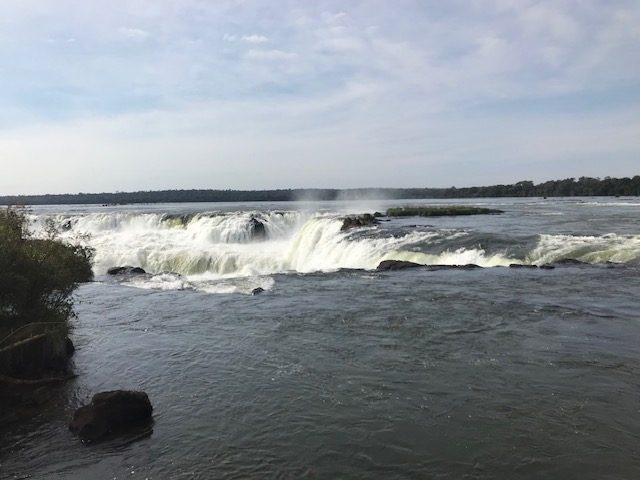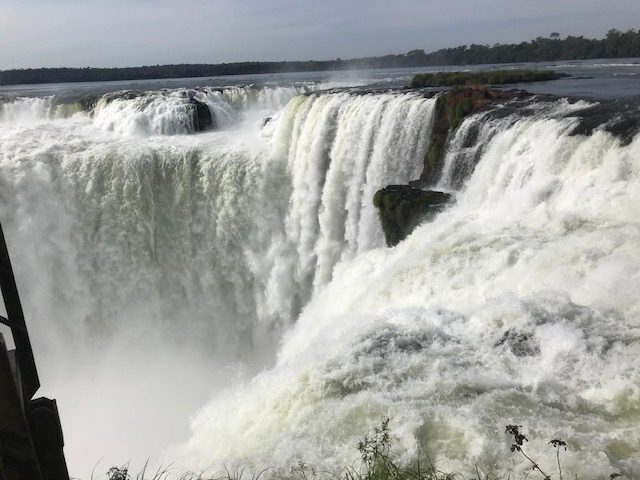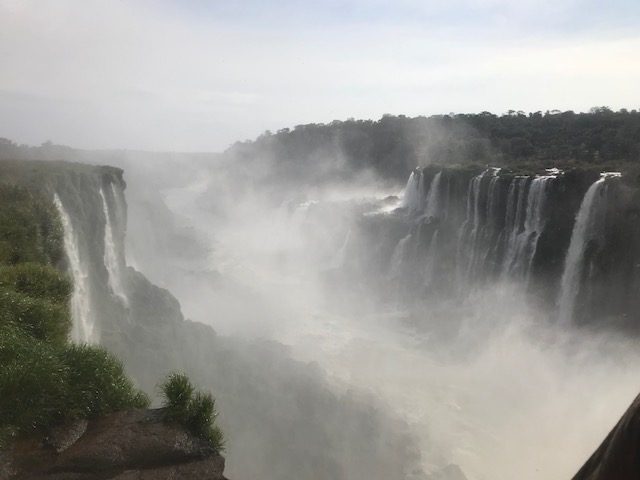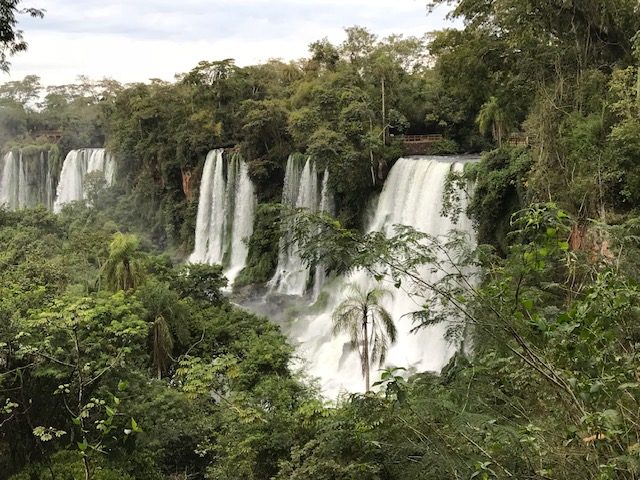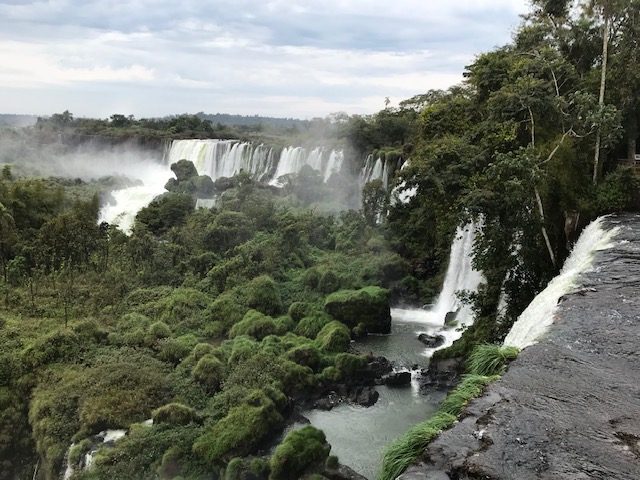 Next I took a tour where we saw birds, capibara (largest rodent in the word) and got under the waterfalls at the river (bottom of the canyon) level.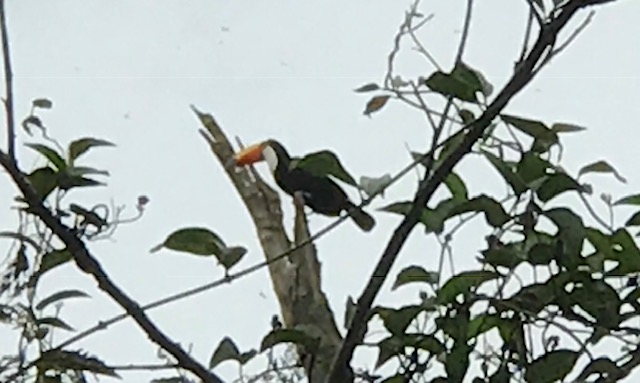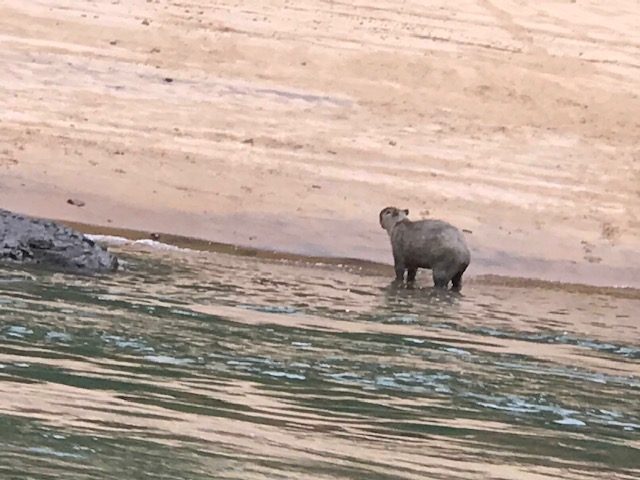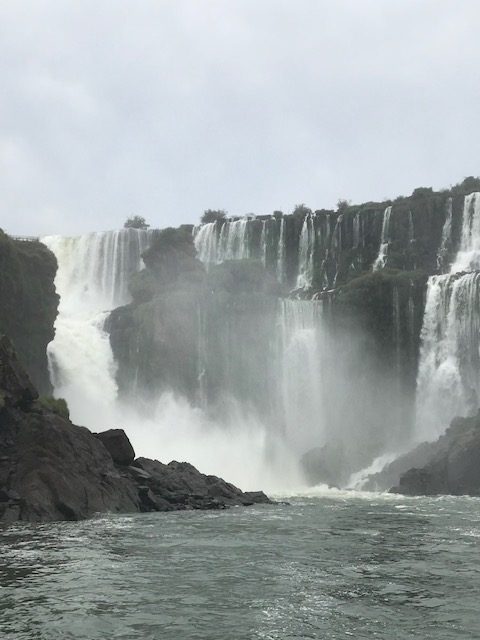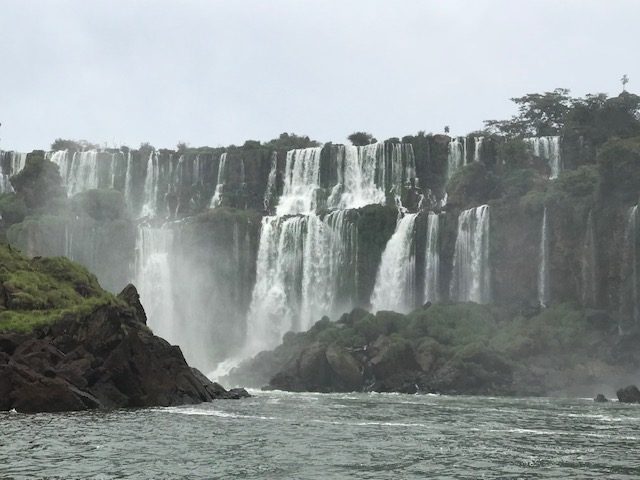 Our amazing day ended with this fellow Coatis which came to "help" with food left on the tables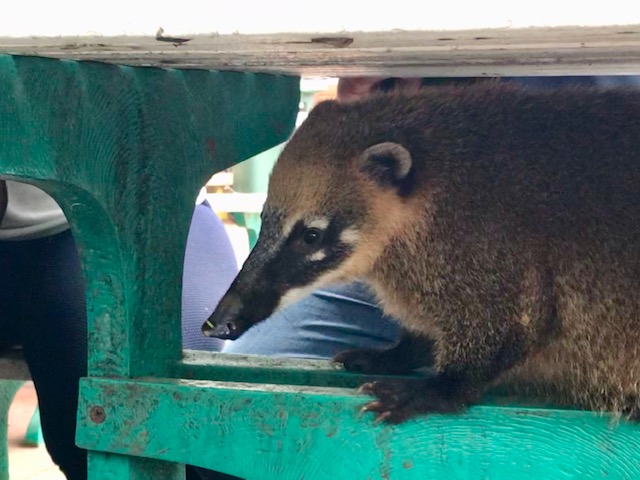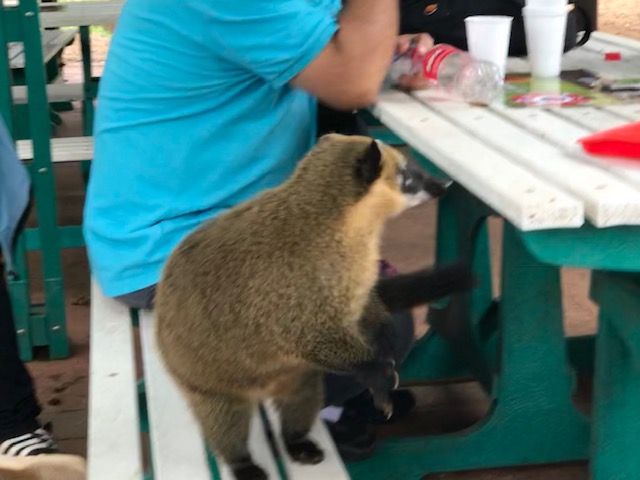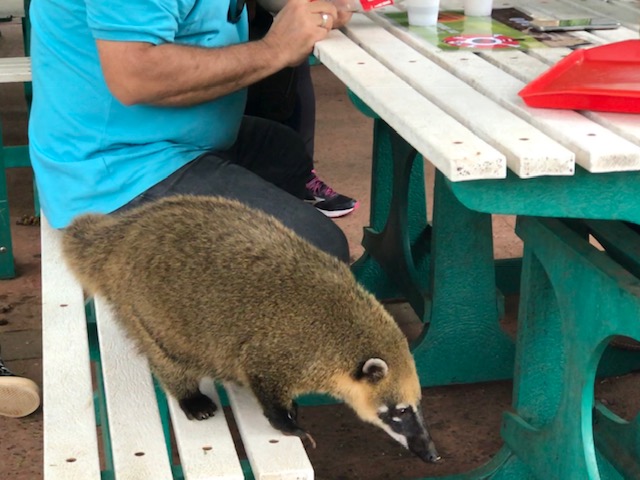 On the way back we had to pay some kind of "special Argentinian tax" for driving their roads in the car with Brazilian license plate. Our guide told us its 5$ and just give it to them and we did. It reminded me somewhat of special taxes in my country of birth. I thought its worth mentioning it here as not everyone has enough money. BTW the cafe at the falls takes both Argentinian and Brazilian money (web sites said to convert to Argentinian money but Canada does not sell it and of course since I arrived from Brazil it was impossible to buy Argentinian currency but I did not need it). Both visa and food were OK to pay in Brazilian Reals. Just saying (as internet everywhere said otherwise).