It was our anniversary and we really had a hard choice to pick a place to go. I wanted to get to Africa but it was so expensive, my other half was completely against it. Than we kind of decided on Greece, but I thought while I really wanted to see it, I was not having enough time to visit all I wanted. Eventually we agreed on Portugal – maybe because it was somehow almost in between Greece and Africa (just kidding).
We flew to Lisbon with a short stay in London. Originally we planned to spend a couple of hours in Kew Gardens in London but hey, security in Heathrow was slow and thorough, so we ended up just staying at the airport and sleeping on the benches.
Arrived to Lisbon and I splurged on the car and a driver to pick us up and drive to the hotel, later on I checked the price and it was almost the same as Uber. Our driver was nice and helped us buy a SIM card for my phone so we had 5 GB of data for 20 Euro (valid for 20 days). Our hotel was on Pink Street very close to Time Out Market, and I tell you, its a great place.
Couple of things about Portugal – its like Canada (next to USA) – everyone is friendly and happy. And every one is speaking English (unlike Spain).
Time Out Market is something out of this world – it is like MacDonalds but with realy chefs preparing your meals. We went there twice during our stay in Lisbon and its a very busy place. The food is amazing, though, and not very expensive. The wine is served there too.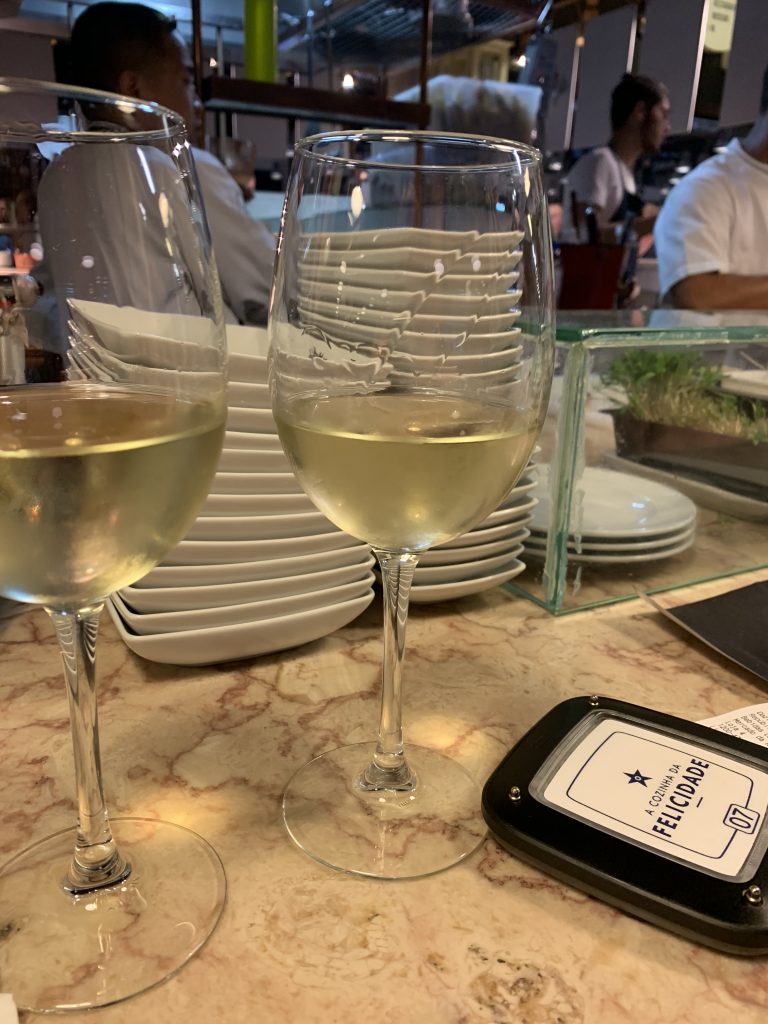 Lisboa has many gorgeous churches – this is one of them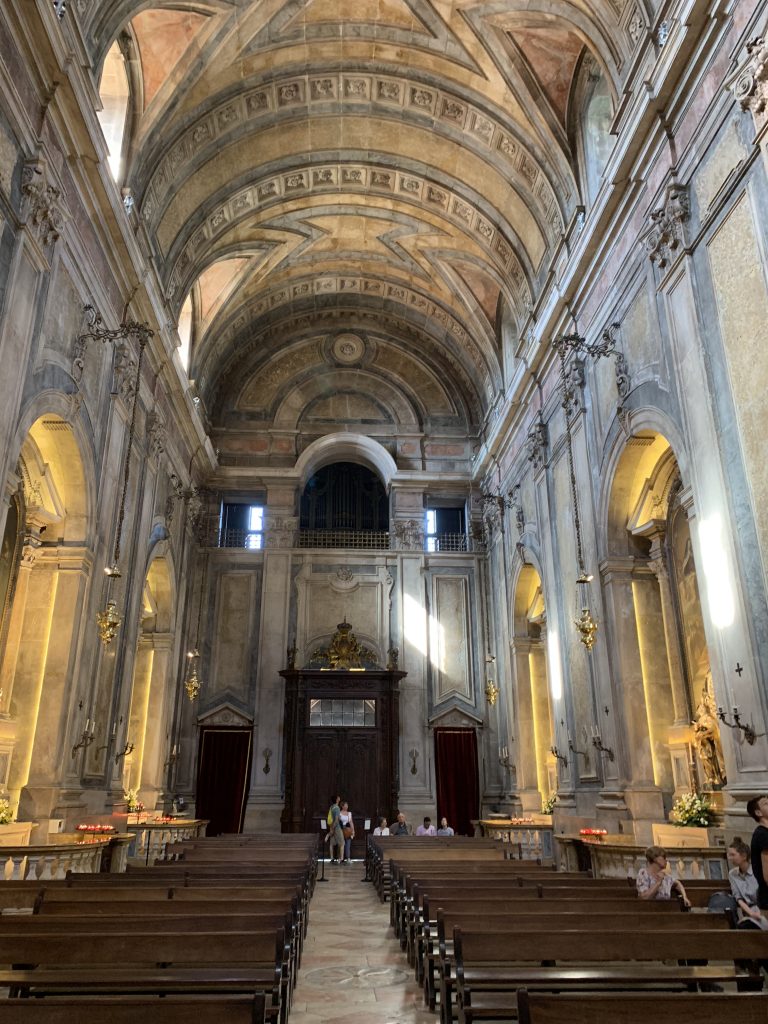 We also visited botanical gardens which were quite old and not very cared for but they had the charm of something we never experience here – old old trees which do not need humans to take care of them…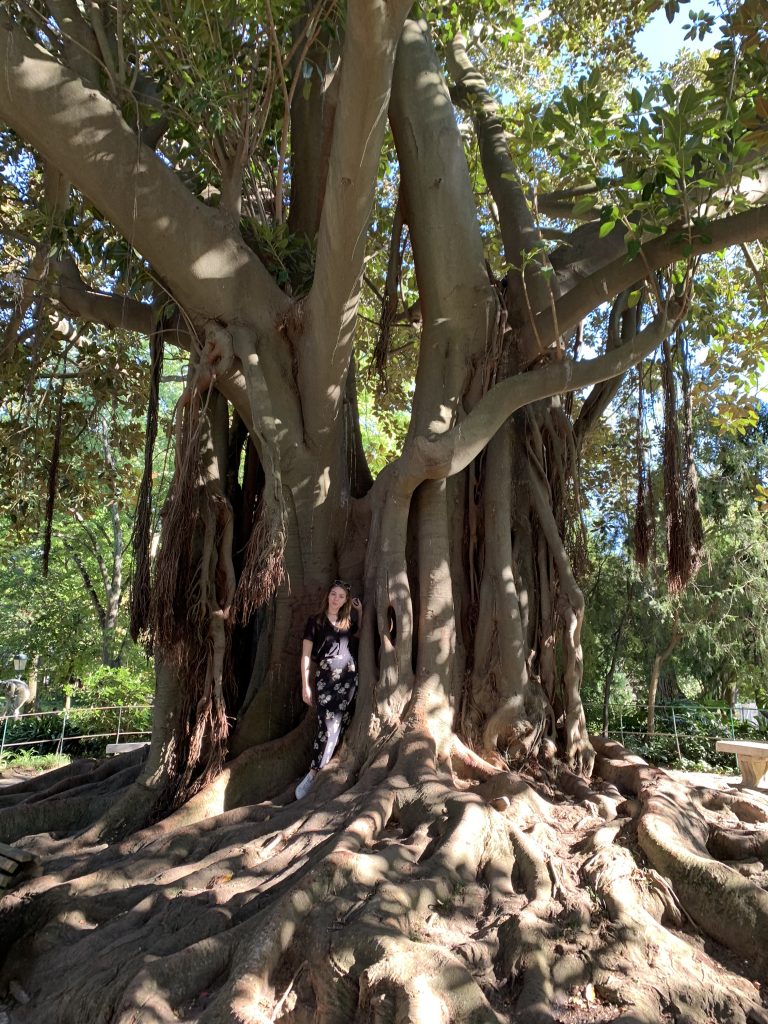 Our second day started with the trip to Sintra – town famous for Pena palace and many others. My traveled there by Uber mainly because there were 4 of us but trip by train was cheaper. We arrived to the palace of Pena early morning and line up was already huge. We purchased tickets which had bus going up to the palace and I have to say this palace is probably one of the most ridiculous palaces I've ever visited. Gamut of weird colors, odd combinations of architecture and palace full of people (it's a live line moving along) – was it worth it? Personally I liked gardens much better!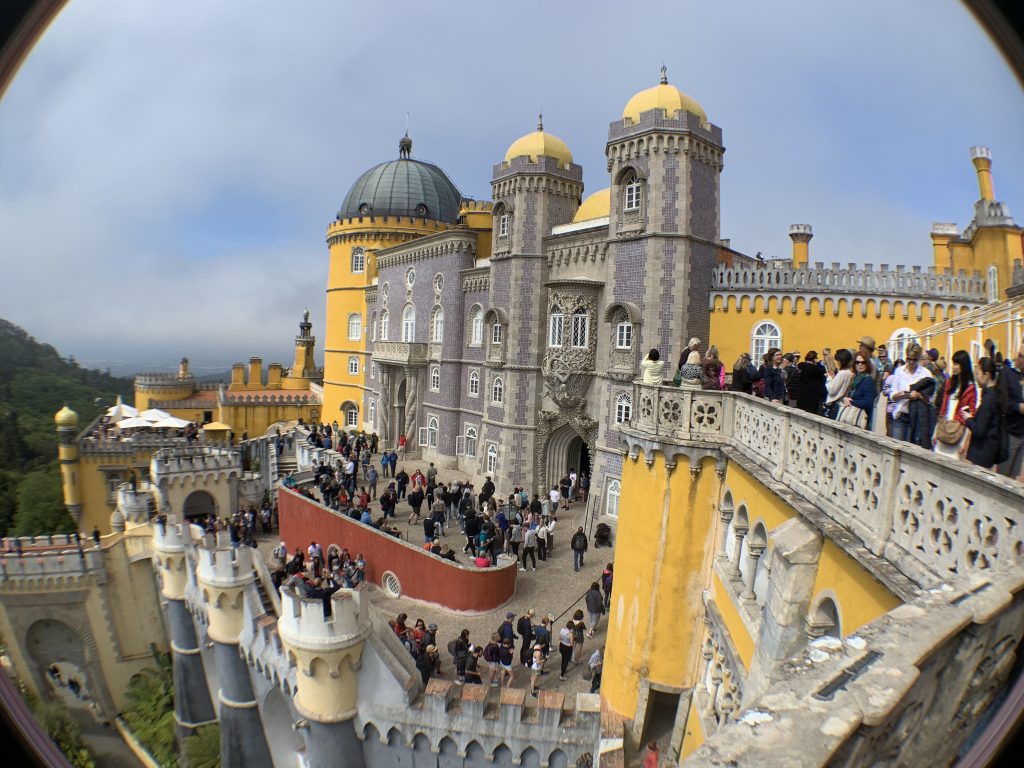 We spent quite a bit of time in the gardens and if I have to go again – I personally would skip the palace all together (albeit it's the most visited place inn portugal).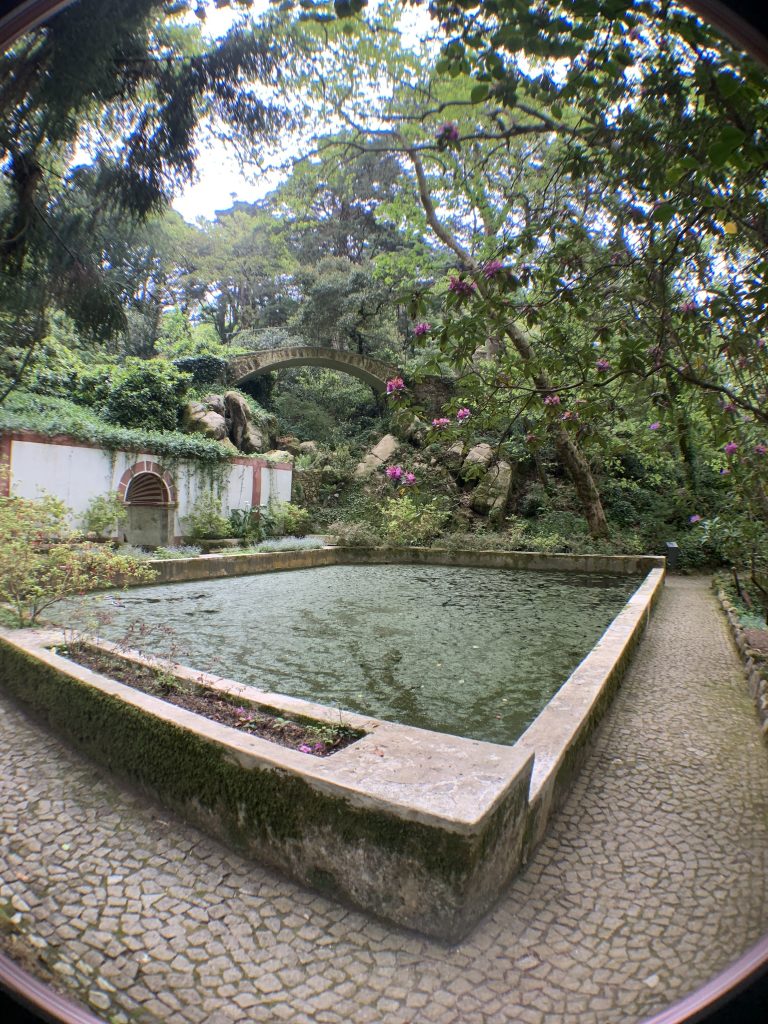 After wards we visited the palace and gardens called Quinta De Regaleira. Amazing palace and gardens – I could have stayed there much longer!