We breed for over 10 years. We started showing and breeding at the same time and we never stopped showing even when we established our lines – because to us, showing is part of being an ethical breeder which stays up to date on the progress of the breed. Said that, I went further and became a judge in TICA but that was my personal wish and I enjoy handling all the wonderful felines during shows across the world.
So, we show a lot. Not every weekend, but many weekends in a year. Our cats receive awards at the end of the season like Regional Winner (which means a cat was shown in the region among all other cats and in a season made it to top 25 cats shown in the region – our region is from Alaska to Oregon), International winner (which means we are in the top 25 cats IN THE WORLD) and we even had a chance to have the best International cat in 2014-2015 among all the cats in the world.
We have lots of TICA shows in our area. From Cat Fanciers of BC which has shows in Maple Ridge and White Rock, to CanAm Cat club of which I am a member which has a show in Abbotsford, to the shows from The Evergreen Cat fanciers in Ferndale, WA and in Spokane, WA, to Commencement Cat Club with shows in Chehalis, to The New Culture Club shows in Oregon, our cats travel a lot. We do fly with our cats, and they become better partners with us 🙂
Latest show we attended was in Portland, OR, where we showed Charlie, our new boy, and our Alter Osiris – here are the pictures. I hope you can attend one of the shows with us!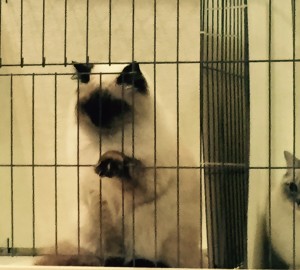 Charlie in the show ring. TNCC Portland 2016. Copyright Aurumcats Cattery.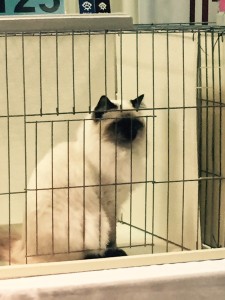 Charlie in the show  ring. TNCC Portland 2016. Copyright Aurumcats Cattery.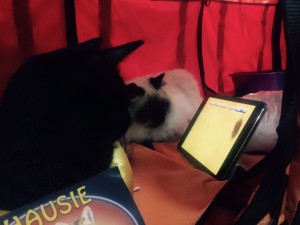 Osi and Charlie play "Catch the Mouse" game while they relax after being judged. The crowds at the Portland show loved our cats. When Osi would catch the mouse the crowd would explode with applause.
TNCC Portland 2016. Copyright Aurumcats Cattery.